Private teachers in Zaanstad
Find your perfect private tutor in Zaanstad.




Learn with our teachers at home or in their studio.
0 teachers in my wish list
Our students from Zaanstad evaluate their teacher.
To ensure the quality of our teachers, we ask our students from Zaanstad to review them.
Only reviews of students are published and they are guaranteed by Apprentus. Rated 4.9 out of 5 based on 110 reviews.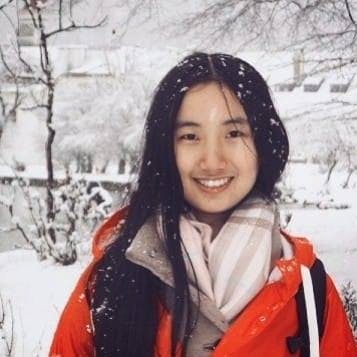 Click the Chinese language and Asian culture on/off-line with the help of an articulate and humorous native! (Amsterdam)
Yu
Yu feels like a very experienced girl, she gives you the right kind of attention. Her command and enthusiasm of the Chinese language is out of this world. Not only will she teach you Mandarin very professionally, but she will also explain and give historic reasons for some notions. To put a word or phrase into context is in my opinion a very effective and pleasurable way of learning a new language. Within an hour we made so much progress; something I honestly did not expect. I'm very happy I found her and I'm already hyped for the many lessons to come.
Review by BRYAN
Cello (classical and modern), entertaining oriented. (Amsterdam)
Gala
My first set of lessons were really great and I will definitely take more. I came in as a beginner and in every lesson Gala helped me make meaningful progress step by step. She is also very encouraging, motivating and playful during the lessons. Even if at times you just practice fundamental motions without using note sheets, if she's not actively giving feedback she will improvise to play along with you. Learning and playing with her always ends up being fun.
Review by JULIEN
Russian tutor Skype. Speaking, grammar, new words conversational phrases (Cork)
Angelika
Valentyna is an excellent teacher. She is always extremely well-prepared. The level of her lessons is very well pitched: each lesson builds on the work of the previous lesson and I am always challenged throughout the lesson. This means I have learned a lot in a very short space of time and I can see the progress I am making. Valentyna is also very friendly and the atmosphere of the classes is very good. I highly recommend learning with Valentyna
Review by BRIAN
Private lessons near from Zaanstad