Python lessons in United States
Find your perfect private python tutor in United States.




Learn python with our teachers at home or in their studio.
0 teachers in my wish list
Meet even more great teachers. Try online lessons with the following real-time online teachers:
Our students from United States evaluate their Python teacher.
To ensure the quality of our Python teachers, we ask our students from United States to review them.
Only reviews of students are published and they are guaranteed by Apprentus. Rated 4.9 out of 5 based on 56 reviews.
Learn Python at all levels! One-on-one tutoring with an expert. (Saint-Gilles)
Jean
First of all, Jean was amazing! He responded very quickly and answered every question I had! He is extremely knowledgeable and his help was just what I needed! He is very friendly and he adjusts the pace to his students. I am very glad I contacted him and I strongly recommend him for anyone who wants to learn programming languages or has trouble doing so! I will definitely study with him again!
Review by SEBASTIAN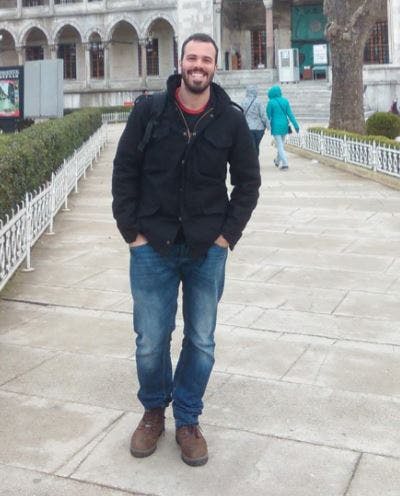 Private coding / programming lessons with python (Thuin)
Matías
Matias gives coding classes to my daughter of 10. She is extremely happy with the classes and she is learning a lot. From her feedback, i know that Matias' classes are very lively, he adapts very well his classes to the level and age of the student, he is very clear and it is a pleasure to learn with him.
Review by CÉCILE
Python: Computer programming from Basic to Advance (Bangkok)
Penpitcha
Jenny was patient and clear with the ability to vary pace when needed. She didn't make you feel silly for not understanding at first. I liked her tasks and her demonstration to help you. She has a lot of knowledge and listens to the student. She provided a safe learning space.
Review by DOMINIC
Private lessons of python in other countries