Private teachers in Luxembourg
Find your perfect private tutor in Luxembourg.




Learn with our teachers at home or in their studio.
0 teachers in my wish list
Our students from Luxembourg evaluate their teacher.
To ensure the quality of our teachers, we ask our students from Luxembourg to review them.
Only reviews of students are published and they are guaranteed by Apprentus. Rated 4.8 out of 5 based on 33 reviews.
Private English Lessons From an English Teacher with 8 Years of Experience / ESL/ Business English /Conversation Lessons/ Exam Prep Lessons (Esch-sur-Alzette)
Tuğçe
Tuğçe is very skilled and competent. Her solid experience in teaching allows her to adapt easily to the changing needs of each student. In her lessons she uses teaching material coming from different sources and is keen to provide students with additional reading material. Last but not least, she is very nice and warm person. I highly recommend her.
Review by MARIS
Teacher of Spanish, Test Prep Tutoring, Conversation, Business... (Bertrange)
Isabel
What a fantastic teacher! she is extremely prepared and it is clear that she has a lot of teaching experience. She is patient, friendly, encouraging and very professional. I would highly recommend her! (I am an English teacher myself, so my expectations are very high)
Review by NANCY REINERTZ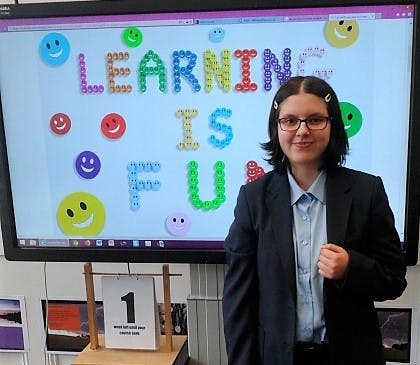 ENGLISH LESSONS NATIVE SPEAKER FROM THE UK, qualified teacher from England (Brussels)
Ophelia
I would like to say it was a very nice experience with the teacher as my daughter learned what she supposed to at her age !! Totally recommend 😊
Review by PRAGYA