Microsoft excel lessons in United States
Find your perfect private microsoft excel tutor in United States.




Learn microsoft excel with our teachers at home or in their studio.
0 teachers in my wish list
Meet even more great teachers. Try online lessons with the following real-time online teachers:
Our students from United States evaluate their Microsoft Excel teacher.
To ensure the quality of our Microsoft Excel teachers, we ask our students from United States to review them.
Only reviews of students are published and they are guaranteed by Apprentus. Rated 4.8 out of 5 based on 45 reviews.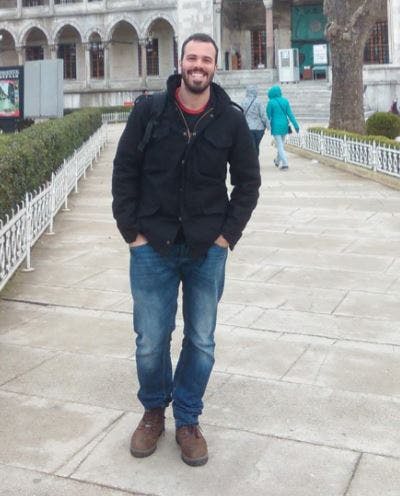 Private coding / programming lessons with python (Thuin)
Matías
Matias gives coding classes to my daughter of 10. She is extremely happy with the classes and she is learning a lot. From her feedback, i know that Matias' classes are very lively, he adapts very well his classes to the level and age of the student, he is very clear and it is a pleasure to learn with him.
Review by CÉCILE
Highly experienced tutor: One-on-One Online tutoring in Data Science & Machine Learning with Python / R
Dr S Iyer
He was great!!! He send my son in advance was he was going to cover in the lesson. Very organise and he explain the exercice with a lot of knowledge and easily understanding. My son could follow him easily and was really happy with his lessons- He is a great math teacher!!!!!
Review by MARY BAREA
Arabic and French and English courses at a distance For all levels: ONLINE (Casablanca)
Youness
The first lesson was nice and I appreciate a lot the way Youness manage the lesson I highly recommend him for the patience and the calm... A very nice and postive moment
Review by CHANTAL
Private lessons of microsoft excel in other countries