Resume writing lessons in United States
Find your perfect private resume writing tutor in United States.




Learn resume writing with our teachers at home or in their studio.
0 teachers in my wish list
Meet even more great teachers. Try online lessons with the following real-time online teachers:
Our students from United States evaluate their Resume Writing teacher.
To ensure the quality of our Resume Writing teachers, we ask our students from United States to review them.
Only reviews of students are published and they are guaranteed by Apprentus. Rated 4.9 out of 5 based on 101 reviews.
Professional English taught by a Journalist, Native Speaker, and Editor (Ixelles-Elsene)
Justin
Justin is a true professional and is really gifted at helping job seekers in their career path. He assisted me a lot with career advice, job application adaptation and proofreading. He is really good at communication, reading between the lines, and highlighting the core idea. Our lessons or as I would rather call it a master class, were absolutely great and easy going. Thank you very much, Justin, for your amazing approach, custom-made professional and easy attitude, and a super international mindset. I would very much recommend it!
Review by NATALIA
English Development with Native Speaker (Pronunciation, ESL, Business, TOIEC/TOEFL/IELTS Prep) (Casablanca)
Jay
Jay is a fantastic english teacher who very quickly understood my demand. I asked him to review some basic questions for job interview. He his very good with giving advice in line with the us/english culture while Sharing with you a smooth way to tell your story with impact and elegance. I strongly recommend Jay for any type of english class Yanis.
Review by YANIS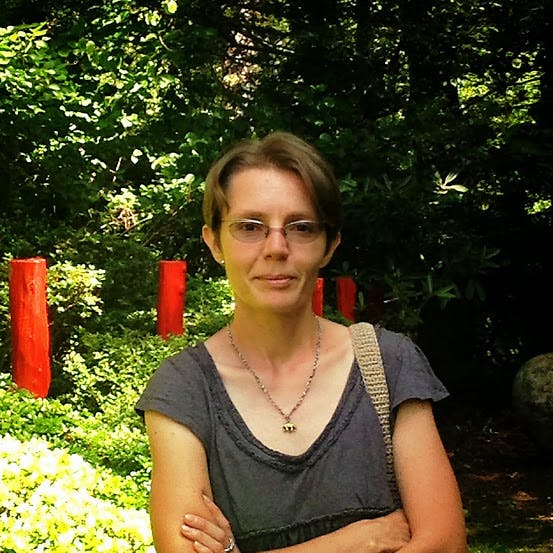 Learn English while discovering culture of New York - immersive method (New York)
Anna
My children appreciated very much this first hour experience with Anna. They felt very much in confidence with her and learnt much about New York even time was short. I definitely recommend Anna and it's for sure that we will contact her next time we are in town! Thank you Anna and see you soon!
Review by NOELLE
Private lessons of resume writing in other countries